BEST PRODUCTS. BEST PRICE. BEST ADVICE.
The Exterior Coating Specialists
Our Products are Tailor-Made for Your Every Need.
Protecting your exterior walls is something we take very seriously, and we stock only premium quality brands and products that truly deliver. We have any colour you could need, at prices that suit a range of budgets, making the process as painless as possible.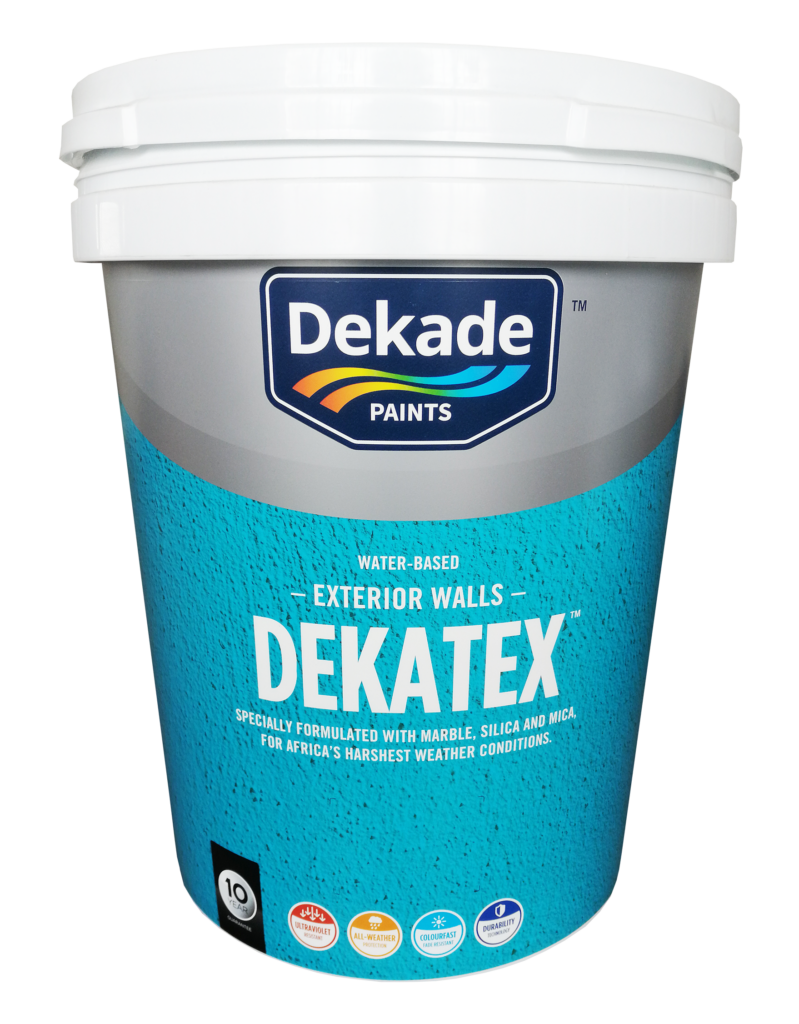 Dekade Dekatex
Specially formulated with marble, silica and mica, for Africa's harshest weather conditions
An acrylic emulsion that's formulated for long-term exterior protection against the harshest South African weather conditions, Dekatex's reputation as "the tough one" is well justified. Reinforced with interlocking mica, silica and marble chips, Dekatex is an extremely durable exterior wall coating.
Fine Textured

Special formula for extra body
A tough exterior wall coating

Flexibility

Dulux Weatherguard Fine Textured
A tough, durable exterior coating with Maxiflex™ that provides lasting elasticity to cover hairline cracks
Ideal as a finishing coat for exterior raw or previously painted concrete, cement plaster or fibre cement surfaces. · Particularly recommended for direct application to exterior plastered surfaces where hairline cracks are present – capable of completely covering hairline cracks on ageing.
Fine Textured

Hides imperfections
Weatherproof

Flexible paint film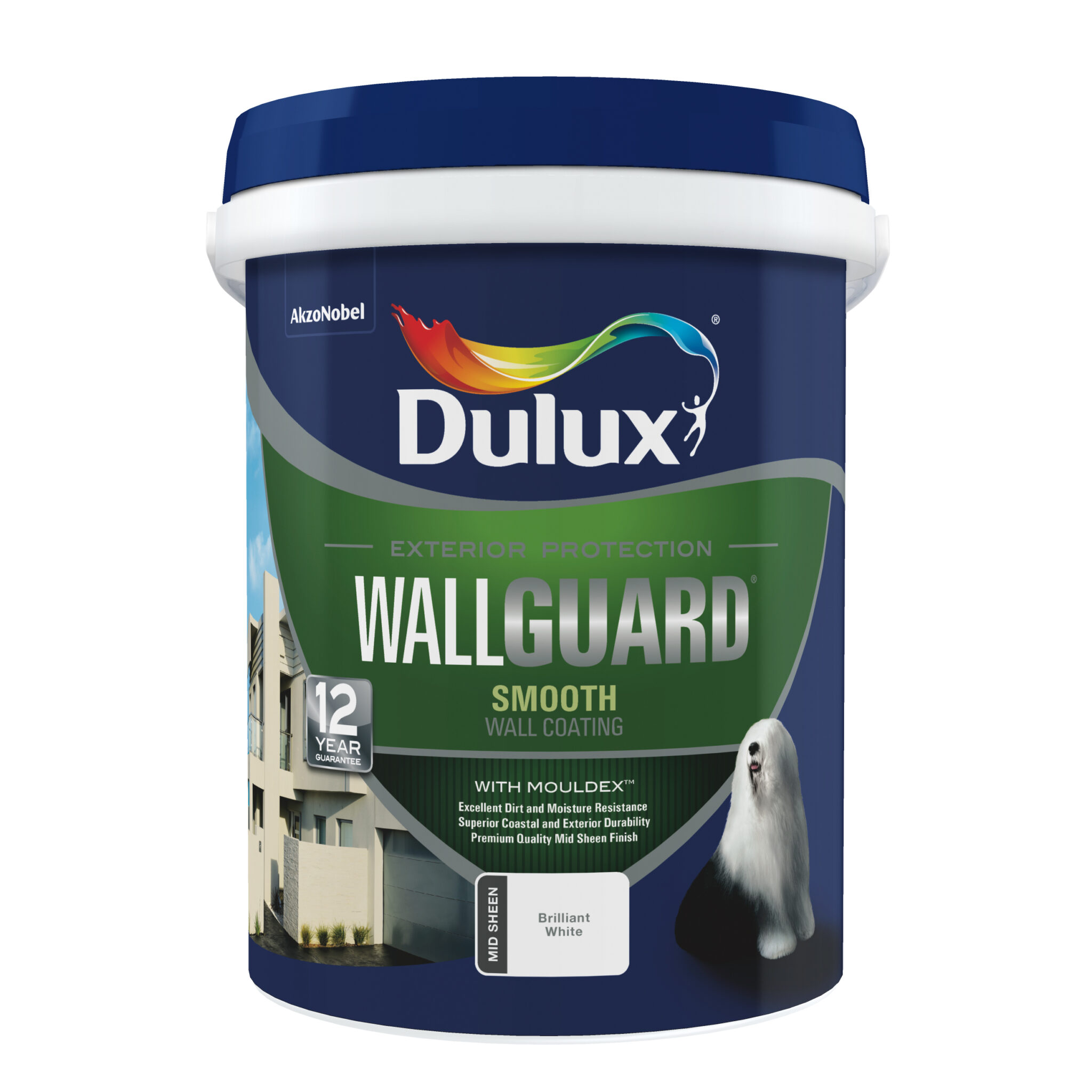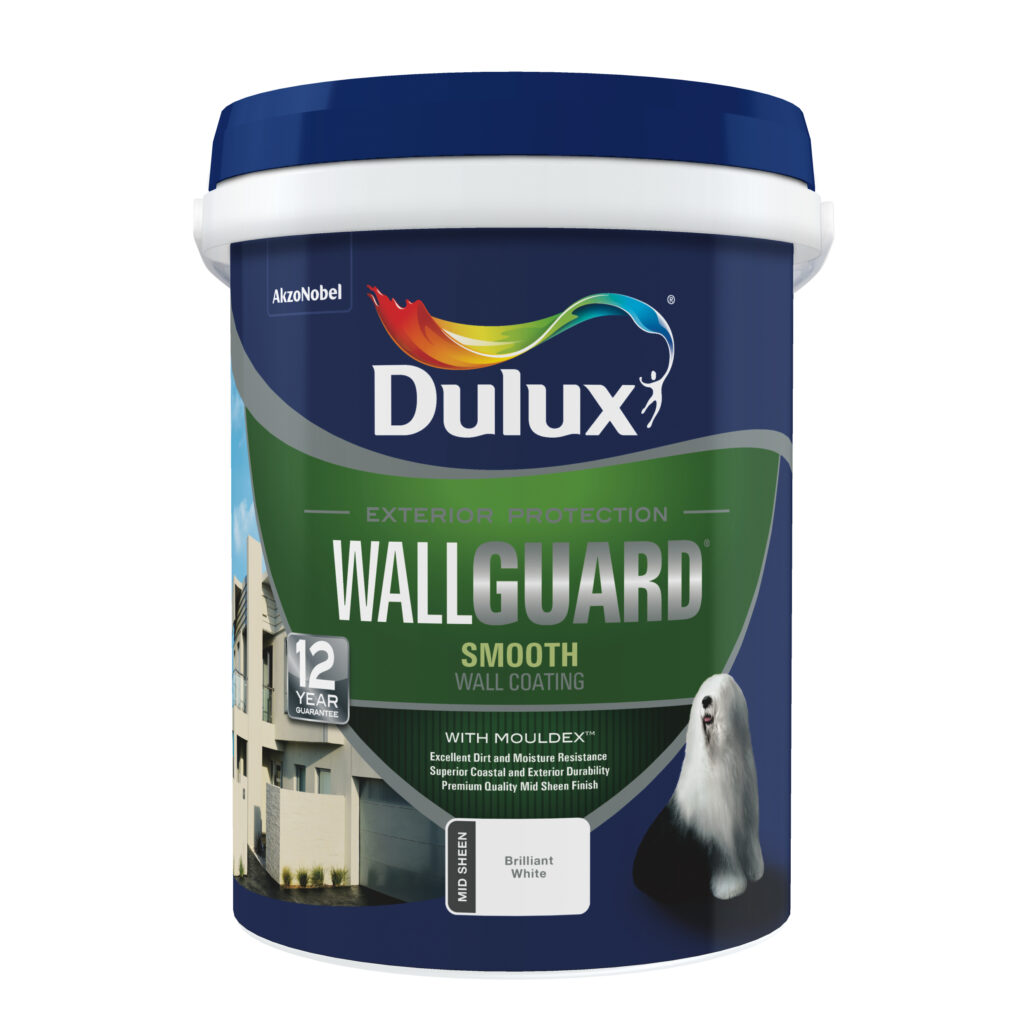 Dulux Wallguard
A durable exterior suede (Mid-Sheen) finish coating with water repelling and dirt shedding properties with Mouldex™ that provides mould resistance.
Suitable for cement plaster, gypsum plaster, concrete, fibre cement, ceiling boards, PVC, metal and wooden surfaces provided that appropriate preparation and priming is carried out. Also suitable for interior bathroom and kitchen ceilings when added mould resistance is required.
Suede Finish
Mould resistant
Water Repellant
Dirt resistant

Dekade Ultradek
Specially formulated with Hydrotek, Nanotechnology, For all weather conditions.
A premium quality, adhesion-promoted, pure acrylic exterior coating, formulated with advanced antifungal additives.
Ultradek's advanced system repels water from the surface, and releases trapped-in moisture. With low odour and reduced VOCs, Ultradek dries to an attractive low- sheen finish, providing excellent long- term durability.
Antifungal formulation

All Weather Protection
Ultraviolet resistant

Stain resistant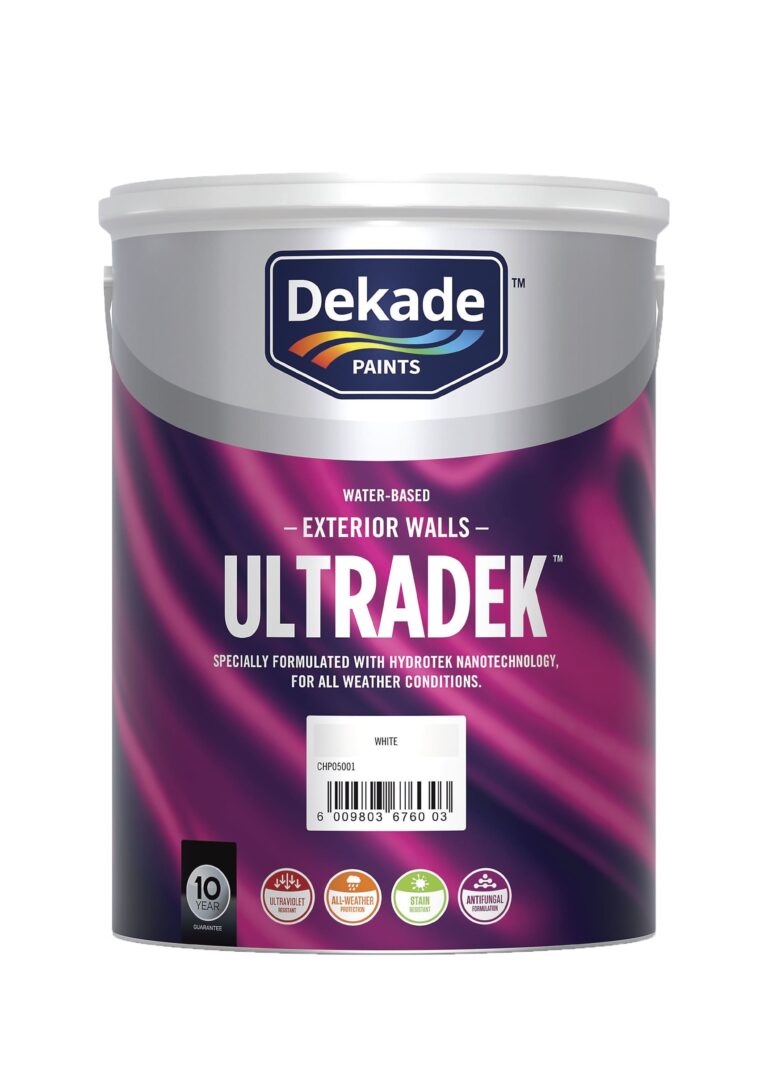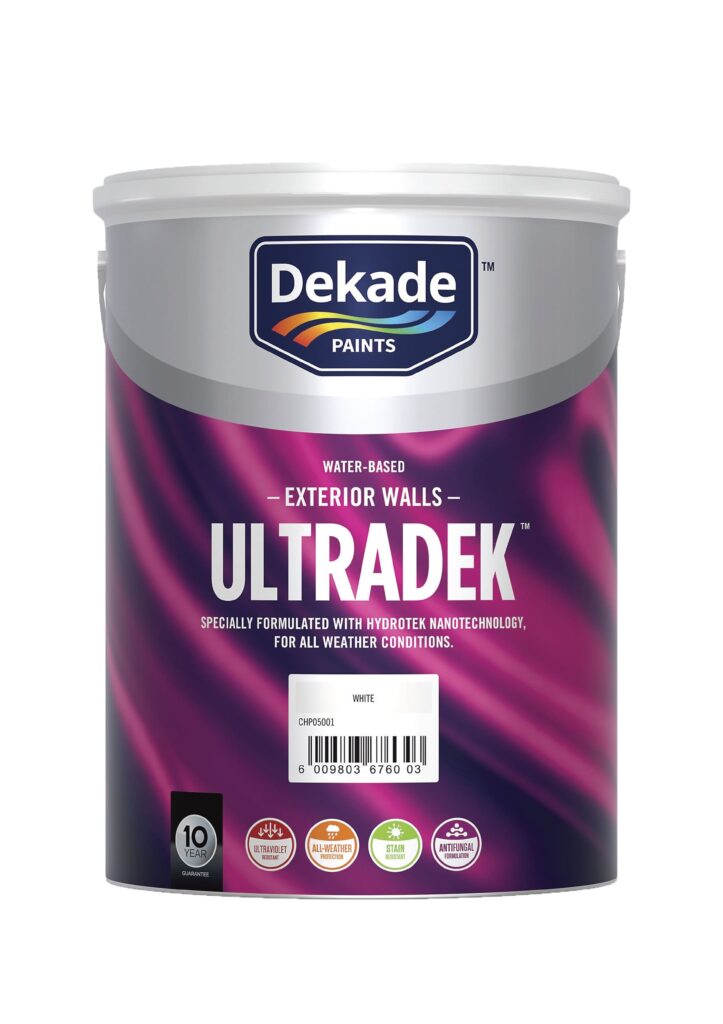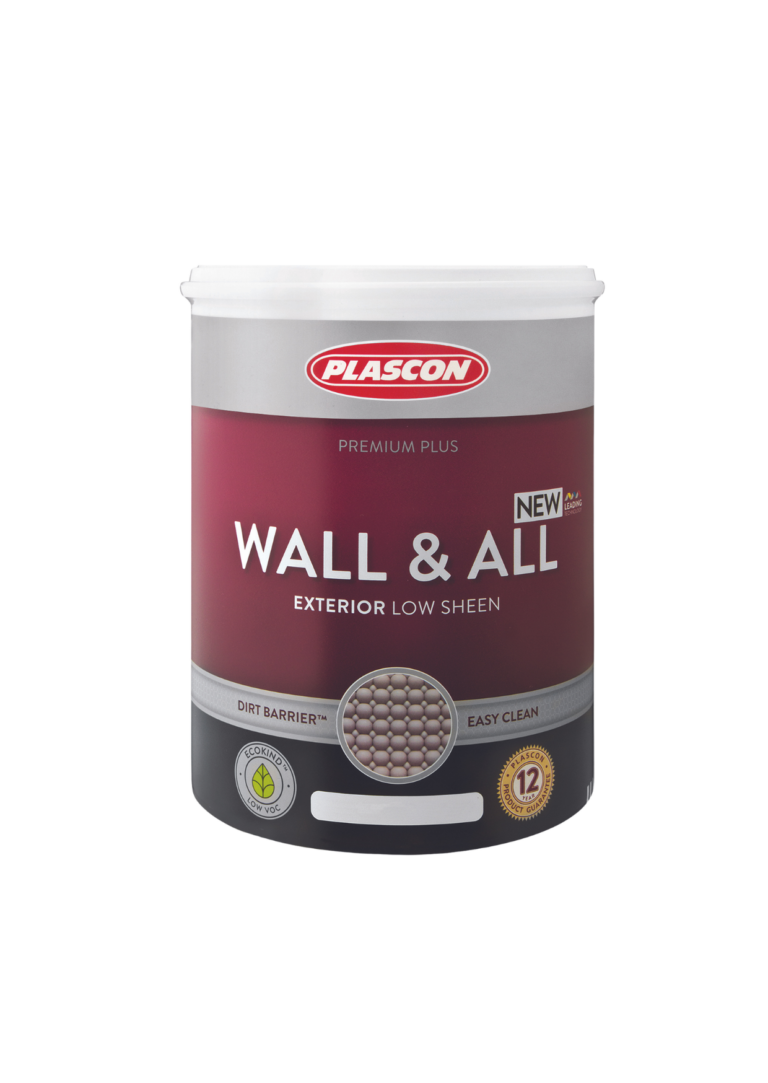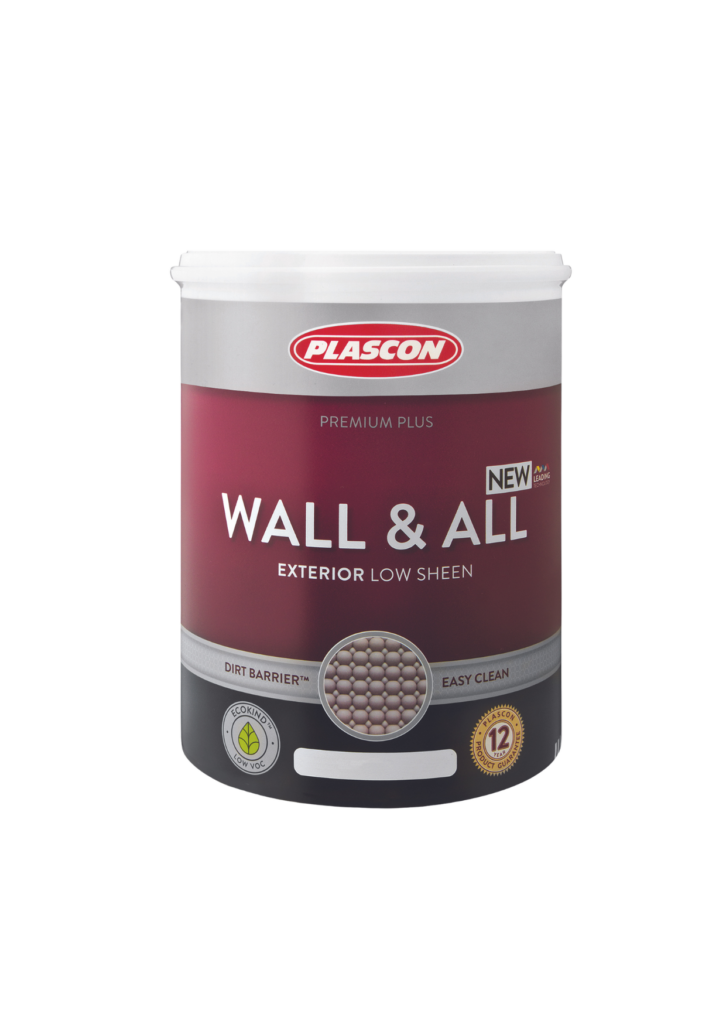 Plascon Wall And All
An extremely durable, washable, pure acrylic emulsion sheen paint for exterior use.
An attractive suede sheen finish which has exceptional exterior durability and is alkali, mould and water resistant. Wall & All has a Unique Dirt Barrier formulation that protects exterior walls by inhibiting the growth of mould and fungus, plus delivers superior dirt resistance.
Superior Dirt resistance

Water, Alkali and mould resistance
Durable & Easy to clean

12 year guarantee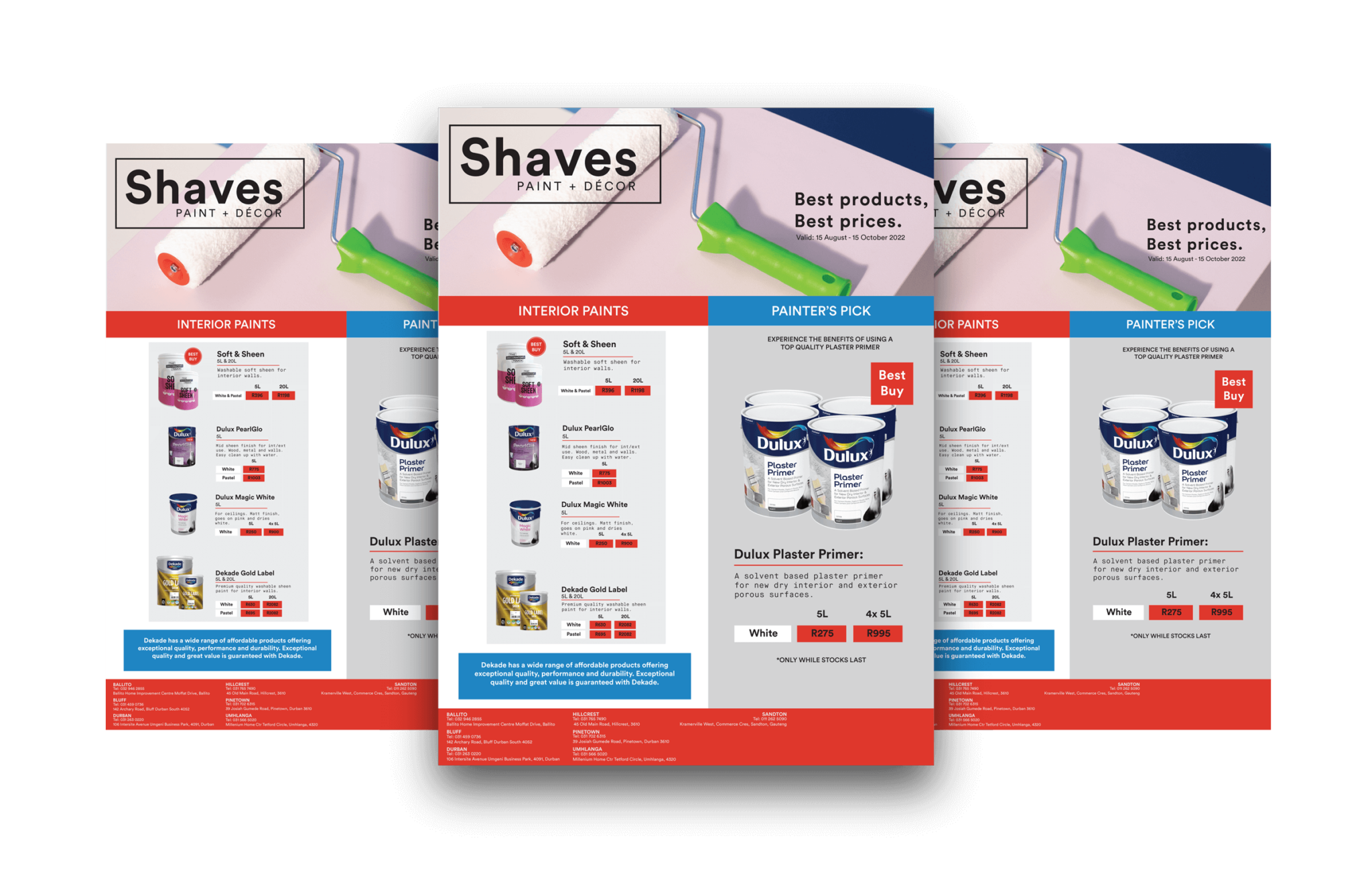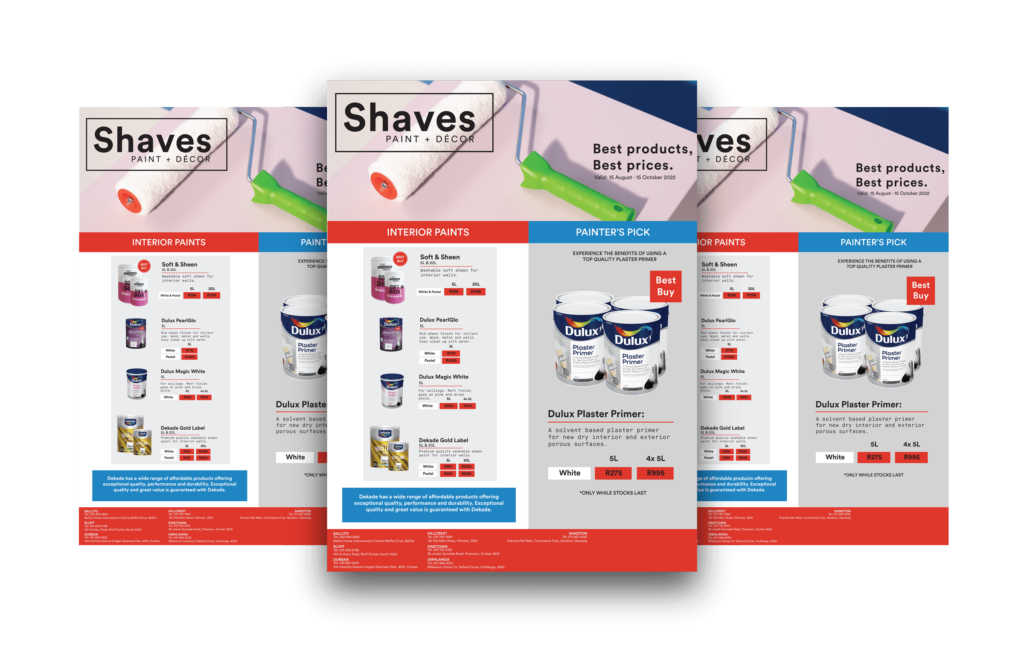 Browse our
Specials & Promotions
Explore our latest specials and promotions below. This could be the inspiration you need to take on that new project!
SEE SPECIALS